We are open throughout the year
To be able to accommodate you on desired dates, we do suggest that you check availability of the house regularly for up to date information.
The price of the rental of the house will vary from the number of people to the number of days you would stay at the house. You can calculate a base for the rental price through this matrix:
2023

2024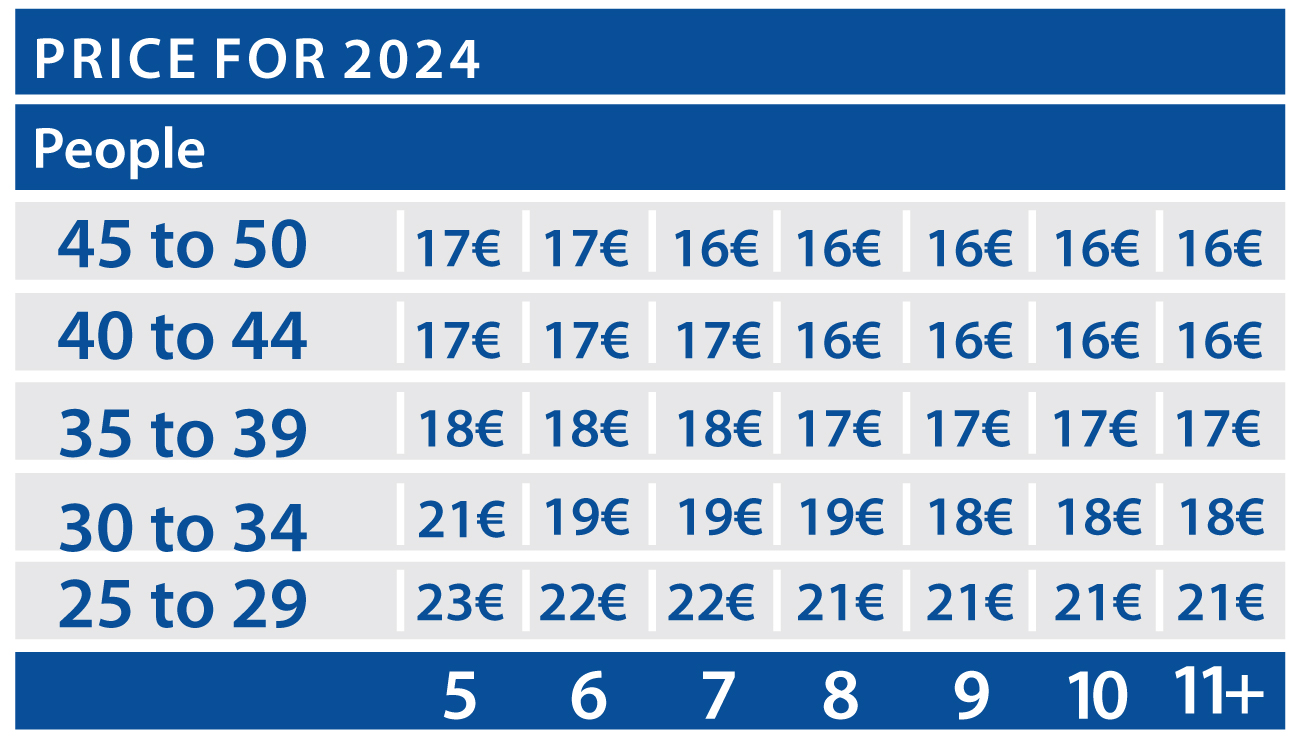 Prices above are stated as much as the rent is per person per night.
*For example: If you would like to book 32 people total (including organizing team) for 8 nights in 2023, you would have to calculate with 18€/person/night.
This means that the booking price for the house would be valued at
4.608,00€ = 32 people x 8 nights x 18 € p.p./night.
We will be charging additional 1€ per person per night for all bookings to partly compensate the rise of costs we are facing.
Important before you book:
The minimum stay should be 5 nights. The number of people at least 25.

The prices calculated with the above matrix will show you base rental price which include (sleeping, full usage of the house together with conference room with beamer, office and printer).

As for end cleaning, it is not included in the base rental price and will be charged additionally at a flat rate of 340€ per booking.

If you wish to rent for exmp.: bed sheets, towels, office materials (flipcharts/markers/stick notes…) please say so before signing the contract.
In Case you might have questions before booking please visit our FAQ page or send us an email at booking[a]kulturgruppenhaus.de
Send us your booking
You can send us your booking inquiry through form listed below, and we will get back to you with an email followed with a confirmation phone call to ensure that your expectations are met and all questions answered.
You might want to read the "Terms and conditions" before you book.
Want to check the house before booking?
We understand that you might also want to see KulturHaus to confirm with your own eyes if it suits your needs. The visit should be arranged before the actual booking confirmation.
Please use any of communication channel to get in contact with us.
Contact us for any further questions