— FULLY EQUIPPED, WIDE & BRIGHT
A spacious 60m2 room full of natural light is equipped with built in projector and cushioned chairs which should comfortably host up to 60 people. Conference room has an easy access to an outdoor plato where you can take your planned activities outside in contact with surrounding nature.
Fully ground heated floor assures comfortability all year around. All needed conference materials such as flipcharts, markers, pens, paper, tape and everything needed can be made available to you upon prior notice.
Multi purpose conference room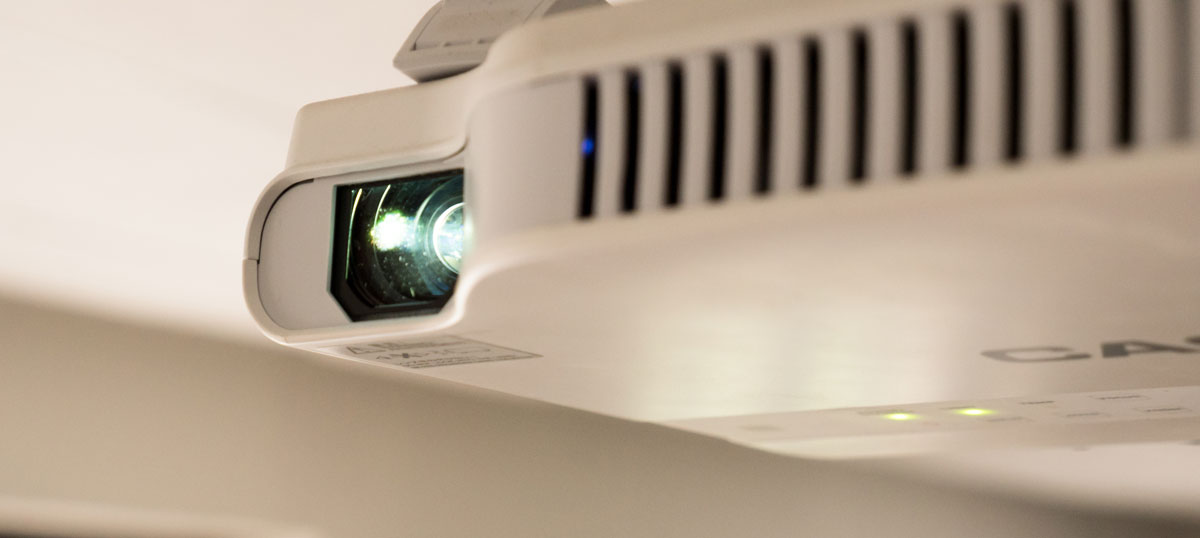 Fully equipped, wide, with natural light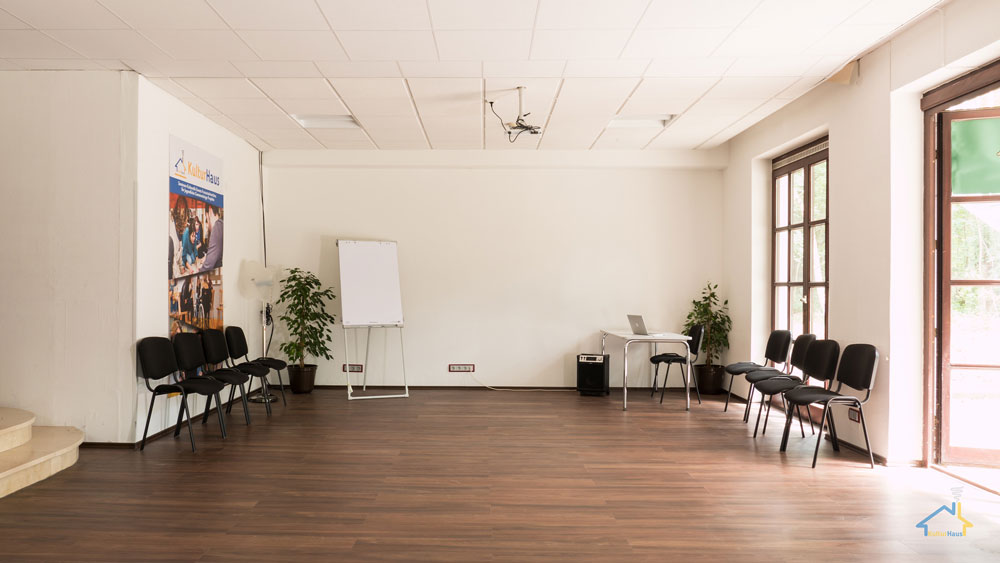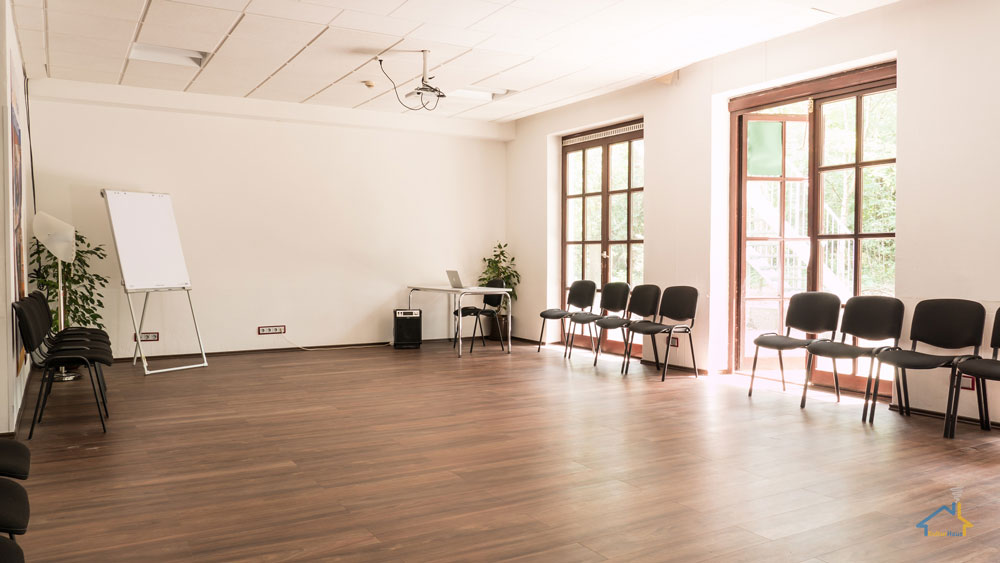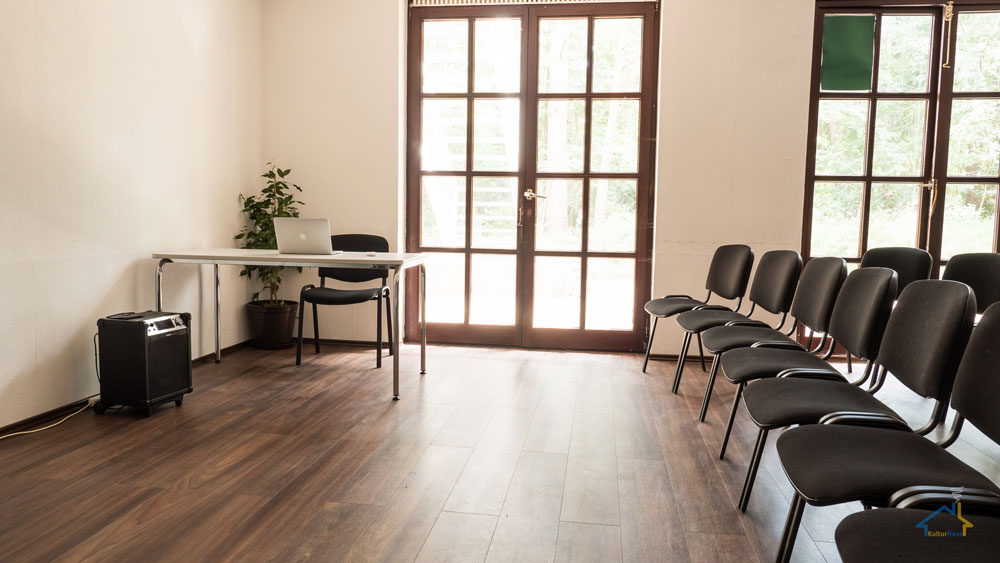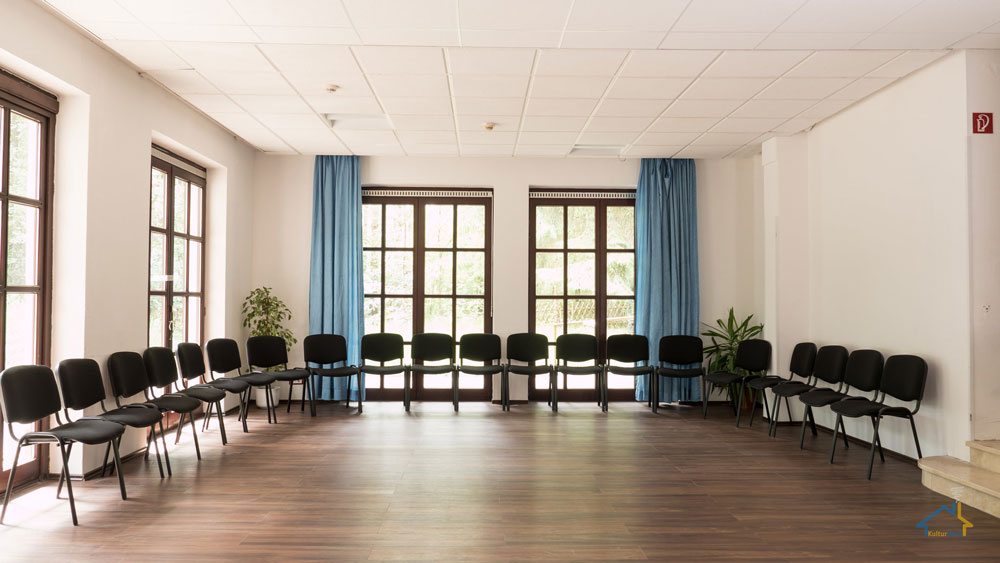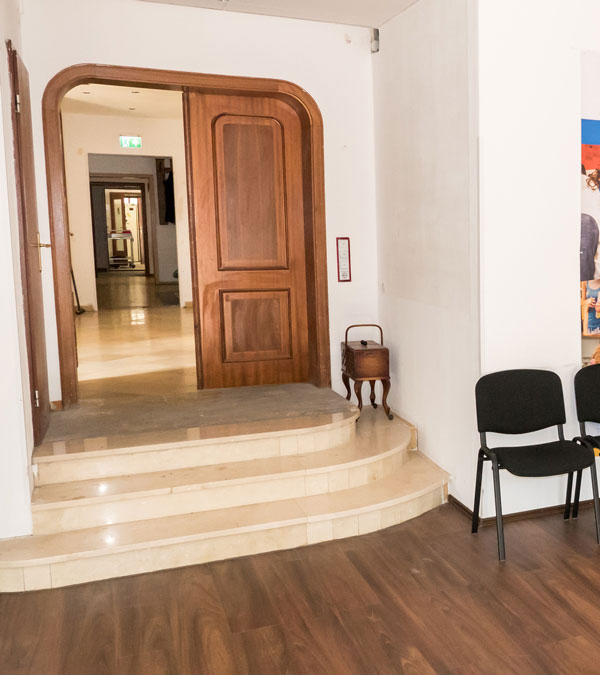 Can host up to 60 participants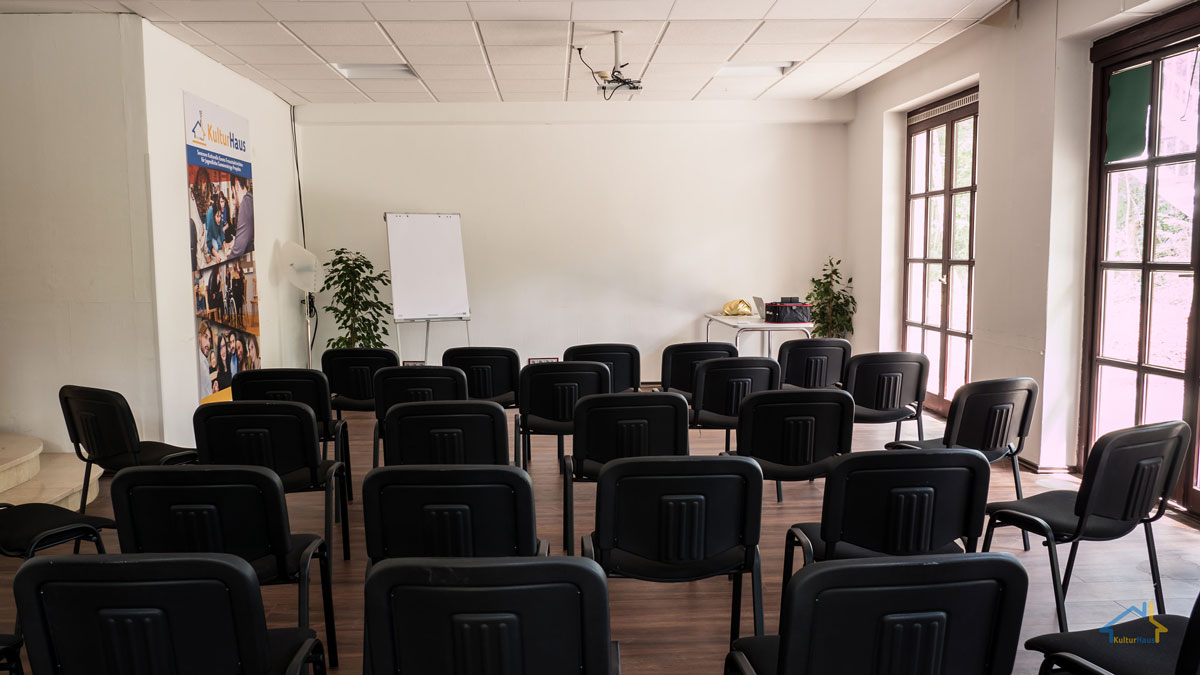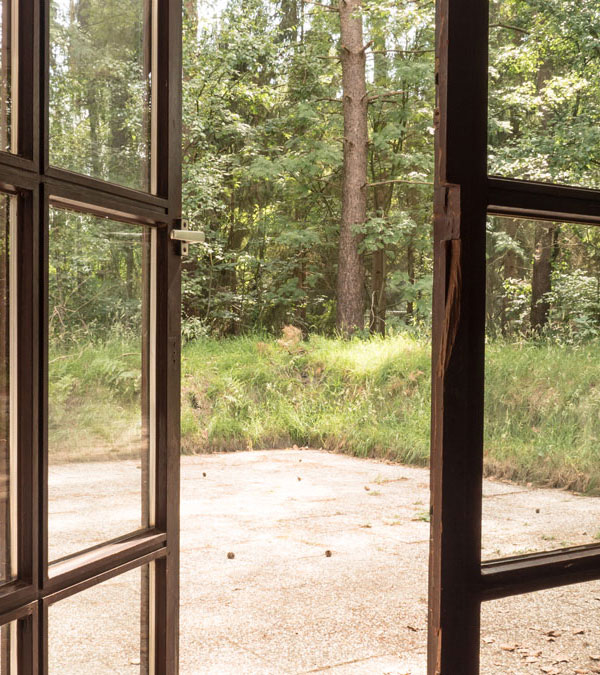 Stable Wi-Fi connection, built in projector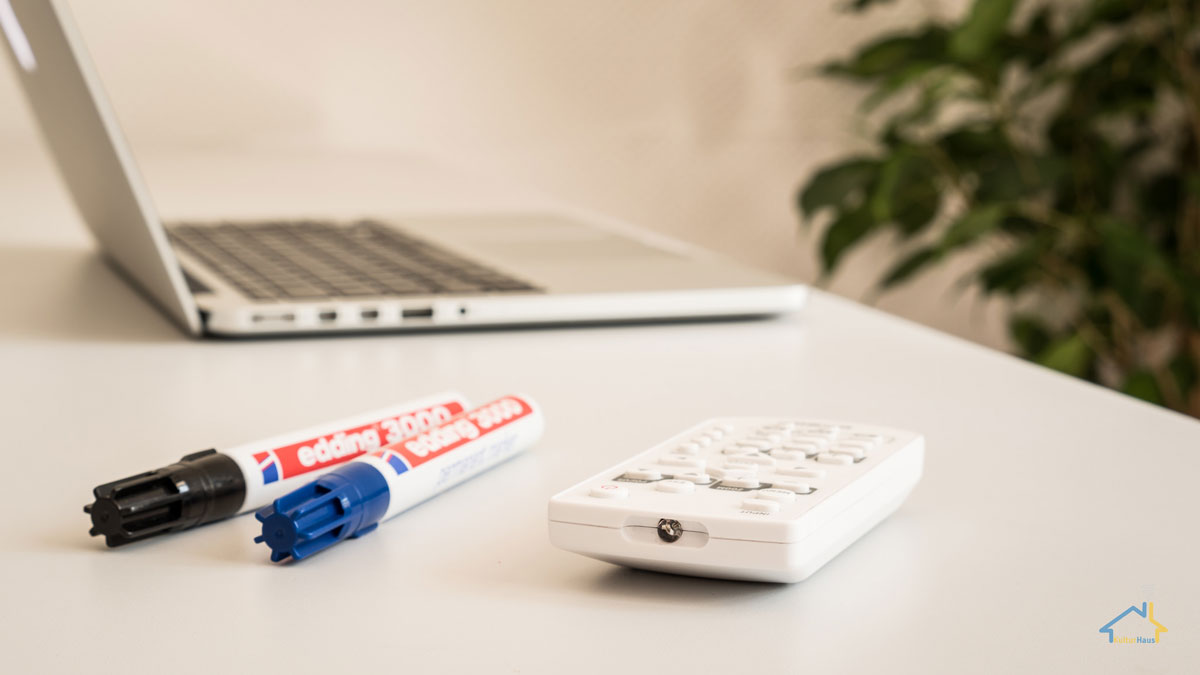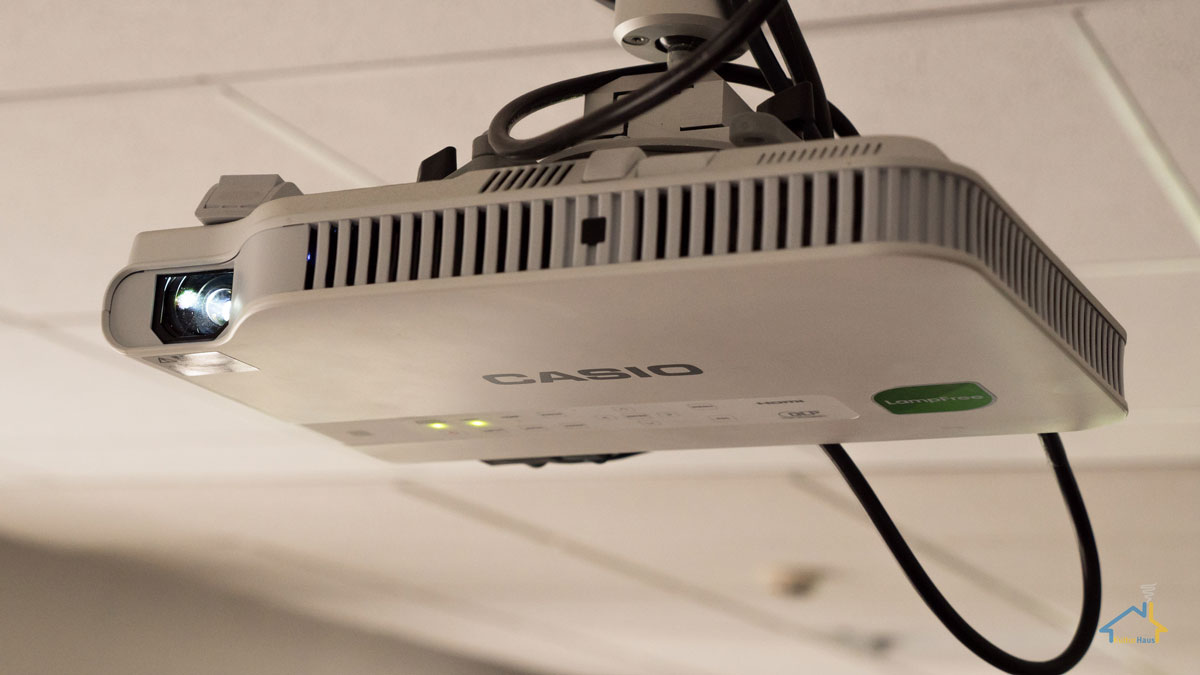 Contact us for any further questions